Choose the right herbal supplements!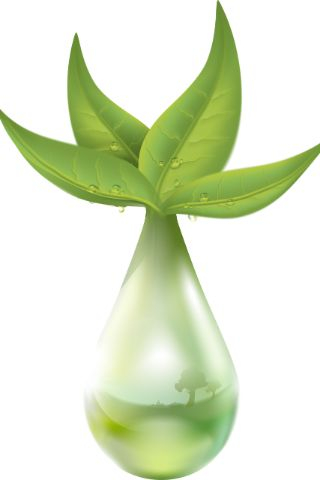 Since they were discovered, hundreds of herbs have been valued for their health care benefits. Herbal treatments have a wide range of applications and advantages, and there isn't a single ailment that cannot be improved by them. Gingko biloba, St. John's Wort, Bloody Geranium, and other common herbs, for example, can be used to support the immune system, support anti-inflammatory processes, tonic the muscle and nervous systems, improve brain activity, and many other things.
It is becoming increasingly prevalent nowadays to go back to nature as people begin to realize that commonly used medicines might be not only advantageous but also harmful. I bet that you realize, at least once, that the drugs you take have done more harm than good for your health. This is why herbalism is becoming more important and it is recommended that you make an informed choice when it comes to your body and health in order to treat yourself. Herbal plants can be ingested in many forms, such as extracts, capsules, teas, or whole herbs. With so many alternatives on the market, many become confused about what is.

Here you can read more about the supplement's label and what is important to know https://vemofamily.com/what-to-look-for-on-your-supplements-label/
What herbal supplements mean?!
All herbs are usually consumed whole, dried, and encapsulated, where all the elements of the plant are present. This is excellent in a certain manner because you take all the components in the plant. However, in this way it is more difficult for your organism to digest the active phytochemicals of the herb.
There are, on the other hand, no standardized procedures, and great variances in herbs cultivated in different locations of the world or harvested at different times of the year. In addition, processing methods can also influence the end result, even if you believe you are taking a 'totally natural product.' All of this ultimately leads to unpredictability in terms of product quality and effectiveness, even if you always buy the same brand. The chemical character of these items varies significantly from one lot to the other, resulting in incorrect results.
Supplements offering encapsulated herb (not their concentrating extract) are often cost-effective and unreliable, with little or no benefit.
If you want to take the whole plant – collect it yourself or purchase it from the herbalist. Then a tea or tincture can be made. Do not purchase capsules that contain whole herbs.
Standardized herbal extracts are the key active components of a particular plant. Scientific surveys have concluded which components precisely contribute to the good impact of a given herb therefore the best method to give your organism with them is to isolate them in a standardized herbal extract. This also enables the removal of unnecessary chemicals in the plant.
This can be challenging though, because although a single ingredient might give the advantages of a plant, the complete picture may not be. Many of you have met several food supplements with Tribulus terrestris extract for example with 90% protodioscin, some of which fraudulently claim to be Bulgarian Tribulus terrestris.
A normal herbal extract is produced by several extractions and big quantities of herbs are utilized for the production of little powerful extract.
Therefore, when you choose your herbal extract dietary supplement, there is much to be careful about. There are several brands that create herbal supplements with really low or even no effect at all. This has been seen with Tribulus terrestris extracts, which analytically have been showing to contain banned chemicals (steroids) in Chinese and Indian products to improve the effects of the otherwise weak extract. Therefore, make sure that you select one reliable manufacturer if you decide to get dietary supplements.
Trusted manufacturers are verified for quality, guaranteeing that a specific product is manufactured in an identical manner and standardized at all times. That means you receive the same quality extract with each bottle you buy regardless of habitat, harvest, or growing conditions. Naturally, it is only if you choose a brand that is quality rather than quantity carefully.